Give Rating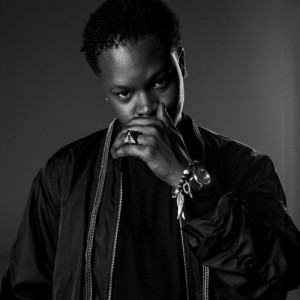 Give Rating
Hometown:

Chicago, Illinois, United States

Birth Date:

23 Nov, 1984

Label:

Motown / Aftermath

Website:

http://www.bjtck.com
It's been a long time coming for BJ the Chicago Kid, and not just because, after four mixtapes and one indie classic, he's now dropping his major-label debut on Motown, the modern yet deeply soulful In My Mind. You've been hearing his voice everywhere though, on the songs by some of the greatest artists of our era (punctuating tracks by Dr. Dre, Kanye West, Kendrick Lamar, Mary J. Blige, Kehlani and ScHoolboy Q's Grammy Award-nominated smash "Studio."). Notable Collaborations include Vic Mensa, Chance The Rapper, Dom Kennedy, Freddie Gibbs, Ty Dolla $ign, Xzibit and, most recently, OG Maco, Joey Bada$$ and Hannibal Burress. But go back even farther and you'll find BJ was fated for this life.
Bryan James Sledge cooed his first note to an audience when he was 5-years-old. His mom was a choir director and his whole family was in the congregation: BJ the youngest of three boys who all sang on Sunday. Yet outside was the constant backbeat of his youth: trunk music, rap and old school soul, the same thump that he'd hear falling asleep at night, and at the whole-block cookouts that happened every Saturday. His dad, though also a choir director, exposed him to that secular inspiration firsthand. By night his father did concert security, and he took his boy to gigs. Janet Jackson's Rhythm Nation Tour (the one with the panther) changed BJ forever, and the experience got swirled up with the stuff he heard at home: the Chi-Lites, Luther, Curtis, even Babyface.
The kid wrote his first song as a teen. He'd been focused on drums, and you can still hear that in the way his voice clings to the pocket, but, as happens, he caught feelings for a girl and wrote a poem about it. Producer Kevin Randolph, a family friend, saw promise in BJ's pen and mentored him in the ways of song. And when it was time, he helped BJ secure his ticket to Los Angeles. That first job, singing backup with gospel duo Mary Mary, led to studio time (vocals, songwriting) with Lalah Hathaway, Musiq Soulchild, Joe, Mario, and Mary J. Blige, among others. In 2005 alone he went into the booth with Stevie Wonder and onto the Grammy stage with Usher and James Brown. A year later came the big one: Kanye West's "Impossible" for Mission: Impossible III.
It's understandable if you've heard BJ and not known it—the man's melody is classic and his voice is elastic; he sounds like a sample. But he proved his knack for present-day soul on 2012's self-released album, Pineapple Now-Laters, a diverse collection of songs that moved from a cappella excellence to swaggy rap 'n' blues to the heartfelt "His Pain," featuring Kendrick Lamar. Call it a favor returned—BJ's on Lamar's 2009 EP, and works with the whole T.D.E. family. ScHoolboy Q's single "Studio" followed, capping an impressive run of collaborations with West Coast legends like Warren G and Xzibit, and Chicago new-schoolers like Chance the Rapper and Vic Mensa. BJ's M.A.F.E. Project tape in 2014 broadcast the message: "Music Ain't for Everyone."
Of course, BJ was destined for the winner's circle, and just as he came up in a supportive Chicago 'hood, he's been building up his music community steadily. He even pitched in on Dr. Dre's long-awaited Compton on the way to now, but it's his time to shine, and for fans of all those guys to realize they've been fans of BJ all along. In My Mind is the first true open door to his world, to a place where the Bible comes first, but Belly might be second. Where blunts burn and oxtails simmer. It's a window into the psyche of a soul man who watches Tom & Jerry regularly, but keeps up with the bangers from around the way. This man who sings "Church"—with a hook that so perfectly illustrates the line he walks: "She said she wanna drink, do drugs, and have sex tonight/But I got church in the morning"—is not so far removed from the so-called kid raised on the Windy City's South Side. Most of all, In My Mind is a set of staggeringly great songs from a man who knows The Classics as well as he does The Now.
Take his James Brown flip, "Woman's World," where vintage sound meets modern perspective. Or "Heart Crush," which connects a timeless sentiment (fast love's slow fizzle) with an atmospheric, alt-R&B sound. There's the steamy stuff like "Turnin Me Up," which finds BJ channeling both D'Angelo and Marvin Gaye while leading his live band. And romantic fare like "Shine," a piano ballad tailor-made to weaken knees on deployment. "New Cupid," especially, crisscrosses generation and genre with ease, borrowing the iconic "Oh yeah!" from "Mr. Big Stuff," sampling a Raphael Saadiq cut, and featuring a heartbroken Lamar.
In My Mind transcends basic classification—it's as imaginative as its title implies, but as real BJ the Chicago Kid's love for this music.