Give Rating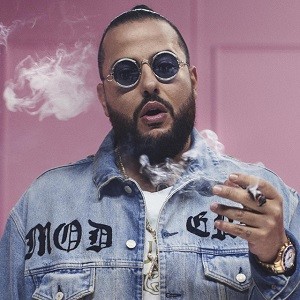 Give Rating
Ahmad Balshe, better known by his stage name Belly, is a Palestinian-Jordanian-Canadian rapper, singer, songwriter, and record producer.
Born in Jenin in the Palestinian West Bank under Israeli occupation, and raised in Ottawa, Balshe embarked on a career as a musician at twenty-one years old, with the release of his debut mixtape, Death Before Dishonor: Vol. 1. He then released eight additional projects in a span of six years, including his debut studio album The Revolution (2007), as well as two collaborative mixtapes, The Lost Tapes and The Greatest Dream I Never Had, with both Kurupt and DJ Drama, respectively.
After a hiatus from music, he secured a recording contract with XO in 2015, (and later an additional contract with Roc Nation) after contributing with co-writing a variety of songs for R&B artists The Weeknd and Beyoncé. Belly received a total of eleven credits across the former's latest studio albums, while also providing backing vocals and co-writing the song "6 Inch" from the latter's album, Lemonade. Belly then went onto release four further mixtapes.
Belly was then honoured as Songwriter of the Year at the 2016 SOCAN (Society of Composers, Authors and Music Publishers of Canada) Awards for his "significant and outstanding contributions to popular music over the past year". Alongside his SOCAN award, Belly has won a Juno Award, three MuchMusic Video Awards, and has twice attained a top chart position in the national Much Music Countdown.
Source: Wikipedia