Yella Beezy - Keep It In The Streets

Give Rating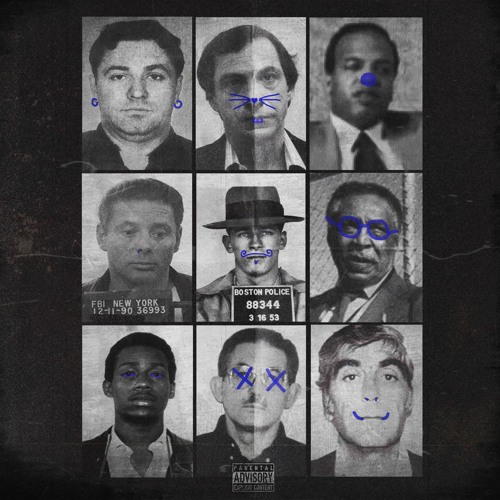 Give Rating
Yella Beezy is back with new single "Keep It In The Streets"
Lyrics
Like we can hmm...
We can go back and forth with this shit, you know?
You know, just, just don't run to the law
Don't run to no police, don't get no man involved, know what I'm sayin?
Lot of niggas be talkin' that gang shit, be talkin 'bout what they gon' do, what they about
Soon as somethin' happenin', you know what I'm sayin'?
They runnin' and tellin', you know?
Just keep it all the way straight
Keep it in the streets, you know what I'm sayin?
We live in a cold world, I be in my own world
Young nigga stay two steps ahead and keep that chrome, girl
There killers that roam here, so keep that chrome there
Eat or get ate, said guard your plate or get gon 'round here
Gotta be stronger, through greed and hunger
Said keep a strap and watch your back and you'll live longer
Smoke you like a stoner, you came around here
The youngins got the hood hotter than a sauna
I'll get shit whacked if you can talk shit back
Nigga, keep it in the streets
I fire my strap and you can fire your strap
But nigga, keep it in the streets
Them folks attack and we don't say shit back
We don't talk to the police
We lay you flat then try to run it back
Nigga keep it in the streets
If ya gon' beef, nigga, keep it in the street, nigga
When it get deep, nigga, if it's up, it's up
Anybody can get touched, better keep your heat, nigga
Ain't shit sweet, nigga, my M'll delete niggas
Beat 'em and sleep, nigga
If you in reach nigga, anybody get reached, nigga
Whack 'em and teach niggas
Lay low and creep, nigga, low key on the creep, nigga
My killer a beast, nigga
Street nigga
That'll come whack a nigga down with a pipe and the heat, nigga
Sweep niggas
Better get ready, promise I do when it's time for the fetti
Drop-drop the bag down, put a hole in your head and-
Bullets start rainin' just like some confetti
Pile up credit, that pressure is heavy
Ain't gotta ask, we rockin' shit, steady
If I get mad, better call up a medic
If you want the ani like a sthetic
Talkin' petty, I'm talkin' deadly
Cock it back and spark his belly
Niggas be pussy and talkin' friendly
I'm really what I be talkin', really
Talkin' silly 'bout the nigga
Press that button and chop a nigga
You could run but the bullet gonna hawk a nigga
Pussy nigga mad 'cause I'm flossin', nigga
I'm a flossy nigga, that's bout all his skrilla
You don't wanna talk if we talkin' hittas
I don't even really like talkin', nigga
Don't jump in that water if you ain't bout that, nigga
I'll get shit whacked if you can talk shit back
Nigga, keep it in the streets
I fire my strap and you can fire your strap
But nigga, keep it in the streets
Them folks attack and we don't say shit back
We don't talk to the police
We lay you flat then try to run it back
Nigga keep it in the streets
We live in a cold world, I be in my own world
Young nigga stay two steps ahead and keep that chrome, girl
There killers that roam here, so keep that chrome there
Eat or get ate, said guard your plate or get gon 'round here
Gotta be stronger, through greed and hunger
Said keep a strap and watch your back and you'll live longer
Smoke you like a stoner, you came around here
The youngins got the hood hotter than a sauna
I'll get shit whacked if you can talk shit back
Nigga, keep it in the streets
I fire my strap and you can fire your strap
But nigga, keep it in the streets
Them folks attack and we don't say shit back
We don't talk to the police
We lay you flat then try to run it back
Nigga keep it in the streets