XXXTENTACION, Bass Santana, Coolie Cut & KinSoul - Curse

Give Rating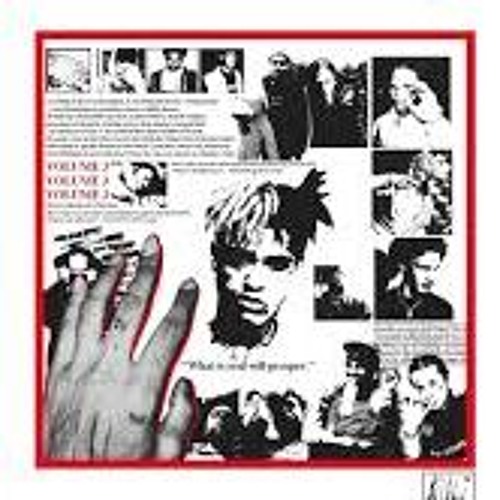 Give Rating
The 18th track off of the third album of the Members Only collective, "Curse" follows a more traditional rap flow and shows off the lyrical ability of the artists.
Lyrics
Hey, check my resumé
T-t-to Bass be the glory
My dick go hard, eight (Oy, oy)
True facts, ayy, ayy
Check my clock, I can't stop, ayy
Fuck around, make my .40 pop, ayy
No Popcaans, I pop pistols, ya
Revenge my body, clothing no issue, ah
Bitch you look sick, you need a tissue
You drop a body, I just might bless you, ayy
I'm metro-sexual, no high cholesterol, ya
Where Jenny Craig? Bitch, let's get sexual, ya, ya
Why the fuck I'd ever lie?
Pussy nigga bet that pistol part of your disguise, ya
I could see it in your eyes
Runnin' from the reaper, fuck I'm not afraid to die
Bitches creepin' on my line
Got my main upset, these hoes I fucked and left behind
Need at least two at a time
Moved to foreign, took it over, lost my fuckin' mind
Instigatin's why I don't trust these bitches
Two-faced and lame ass nigga
Gangbang for fame fake hitta
I ain't never seen squad wit' ya
I don't need a savior, fuck the faith
Cop myself an ounce and work the weight
Seen the Babylon around the way
Who the fuck they catchin'? Not today
Ridin' 'round with sinners, flyin' on a Nimbus (Ya, ya)
Spot a nigga slippin', hold on, roll down the window, yo (Ah)
Low-key schemin', leave his momma screamin', yo (Ya)
Curse these demons, Lord, curse these demons (Ah)
Chase 'em with the fuckin' tec
Hit 'em where it hurt, nigga make it work (Ayy, ayy, ayy)
I'ma make it squirt, nigga I do dirt
Nigga I'ma merc, put 'em in the earth
Pay me for the verse, put 'em in a hearse
Gotta finish first, I just did my first (Yeah)
Protect me from my curse (From my curse, from my curse)
Ayy, yuh, bitch!
Bitch, I put in work, spittin' with a curse
Wouldn't be the first, how much is you worth?
Sell you tour merch, I just wanna fuck
I don't wanna flirt, why your feelings hurt?
Cha cha slide, all in that pussy
How you doin' love? Let's go make a movie
Body lookin' good, when you dress in Gucci
Love the chicken breast, bitin' on yo' booty
Ridin' 'round with sinners, flyin' on a Nimbus
Spot a nigga slippin', hold on, roll down the window, yo
Low-key schemin', leave his momma screamin', yo
Curse these demons, Lord, curse these demons
Lit