Jon Connor - The Pain

Give Rating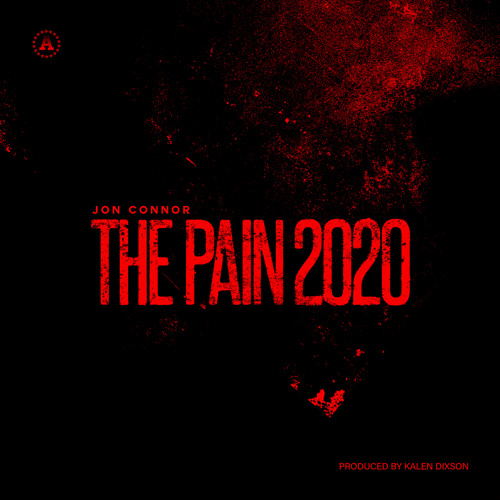 Give Rating
Jon Connor drops new track "The Pain" Produced by Kalen Dixon
Lyrics
I am the best in the world at what I do
I tell a bitch nigga "get some"
Yeah, nigga, get some
When I hit the room, here the fake ass and tits come
They say that hip-hop dead?
Well, I guess they must've missed one
Drop a double album of that real nigga shit
This is disc one
Got your city locked up, like my niggas locked up
How you sleepin' on me when this shit is wakin' Pac up?
Fat lady singin', this the opera
Did it my way like Sinatra
Shotta... yeah, this nigga got one
You a son of a bitch, like I saw your pops run
In Flint all we hear is bang, bang, like when pops—
Fuck that, rap niggas claim gangs when they not one
In Flint, we hear shots, don't no cops come
Y'all say that y'all are paid? But y'all money young, nigga, jailbait
With these bars, I'm not the one you want, that's a cellmate
Have you motherfuckers with that I-ain't-make-bail face
Servin' up this hot shit
Devil's pot, hell cakes
Holy grail, holy shit, I'm smilin' like holy Mase
Strip club miracles, we made it rain for 40 days
And 40 nights, I kill shit, nigga don't waste your only life
It's only right, you really a bitch when you ain't on the mic
I know the type
Is it real, son? Is it really real, son?
Let me know it's real, son, if it's really real
Somethin' I can feel, son, load it up and kill one
Want a ordeal, son? If it's really real

Look; go 'head and step in the fire
A moth to a lighter, the truth
Look how I talk to these liars
My hood, they're closin' down the Krogers and Meijers
You think you fresh, but your flow done expired
My flow done inspired
Riots, Bill, now let me give you the science
Let me explain where I came from, the cloth I'm made from
I don't wanna aim at you lames, I throw grenades up
I done been through hell in a cell, I been caged up
Yeah nigga, word to Johnny Blaze, I'm amazin'
When I was a little stereo
I listen to some Champion
I always wondered
When I would be the number one (right now, nigga)
Now ya listenin' to the Flint boy
Yes, who else could it be?
Any pussy come test me
Me am gon lick out dem brains
Look; y'all done fucked the game up
Co-signin' shit y'all know that y'all should be ashamed of
But thank y'all for not cloggin' my lane up
Watch me
That's all you can do 'cause none of you niggas can stop me
You lookin' like Apollo Creed until he met Rocky
Get it understood that my niggas got it locked
Key to success, fuck a greatest rapper conversation if it's not me
I'm the coldest, that's a easy answer
How is that for sittin' in the hot seat?
Better than your top three, fuck it, I'm my biggest fan
I'm from Flint, yeah, better known as KillaNiggaLand
Money too short to be the bigger man
Connor tried to feed you and you bit his hand
So I'm on my "fuck these niggas" shit again
Take that
Naw, it ain't no take-backs, y'all almost made me hate rap
They be feedin' y'all bullshit and y'all ate that
I blame the engineer, 'cause when y'all was listenin to the playback
Y'all could've stopped these niggas, like
"What the fuck made y'all make that?"
I just wanted to get to two minutes for y'all
Uh, salute to Meth
Wu-Tang!