Free Nationals Feat. Anderson .Paak - Gidget

Give Rating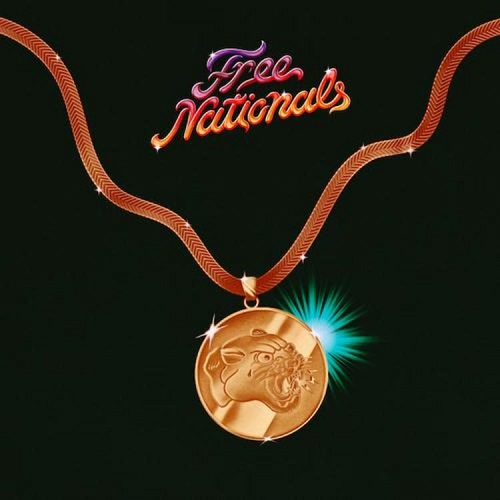 Give Rating
Free Nationals and Anderson .Paak connect on new track "Gidget"
Lyrics
The Free Nationals
I've yet to figure out
It's not so simple, but really
Deeper than what she's bitchin' 'bout
What if I tip her?
What if I dig her out?
What would that fix?
If not send me deeper into this valley?
Sweet gidget (Sweet gidget)
Sweet gidget (Sweet gidget)
What happened? (What happened?)
You don't love me now
Sweet gidget (Sweet gidget)
Sweet gidget (Sweet gidget)
Don't tell me (Don't tell me)
You don't love me now
All that booty is gold
All my secrets are sound
All the work that she done
Is still yet to be found
Is it worth it in the long run
When all is coming short of the crown?
We should be together right now, oh-oh
Sweet gidget (Sweet gidget)
Sweet gidget (Sweet gidget)
What happened? (What happened?)
You don't love me now
Sweet gidget (Sweet gidget)
Sweet gidget (Sweet gidget)
Don't tell me (Don't tell me)
You don't love me now (You don't love me now)
No, I can't save ya, no, can't save ya
No, I can't pay ya no more
No, I can't save ya, no, can't save ya
No, I can't pay ya no more
No, I can't save ya, no, can't save ya
No, I can't pay ya no more
No, I can't save ya, no, can't save ya
No, I can't pay ya no more
The Free Nationals
Sweet, sweet gidget, oh, sweet gidget
What happened to the love we had?
I'll give you
Yeah, you don't love me no more
Sweet, sweet gidget
Sweet gidget, gidget
Gidget, gidget, gidget, gidget, gidget
What happened?
You don't love me no more
Sweet gidget (Sweet gidget)
Sweet gidget (Sweet gidget)
What happened? (What happened?)
You don't love me now
Sweet gidget (Sweet gidget)
Sweet gidget (Sweet gidget)
Don't tell me (Don't tell me)
You don't love me now
Sweet gidget (Sway)
Sweet gidget (Oh)
What happened? (What happened?)
You don't love me now (You don't love me now)
Sweet gidget (Sweet gidget)
Sweet gidget (Sweet gidget)
Don't tell me (Don't tell me)
You don't love me now (You don't love me now)