Elzhi - Jason

Give Rating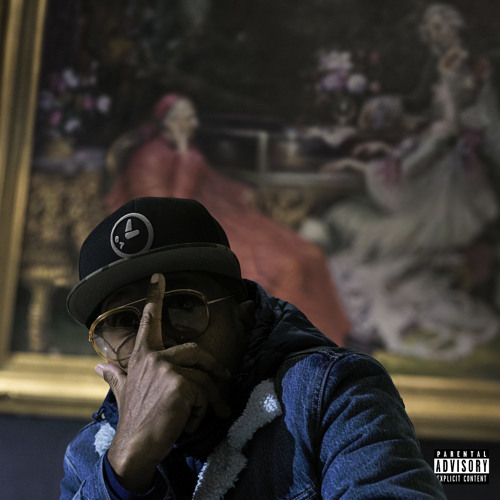 Give Rating
Elzhi releases new single "Jason" ​Produced by JR Swiftz
Lyrics
Ha!
They can't stop you, Jason
They don't know what kind of ruckus you bring
I'm saying, rise up son
They can't stop you, Jason
Yeah, show 'em

Yeah, you heard of Jason, that kid who had a rocky past
Died a thousand deaths and woke up in a hockey mask
Bloody blade, Sake glass, couple blunts of broccoli stash
Knock you on your cocky ass fast as a Kawasaki crash
Born with the hustlers and dead be knocking at your doorstep
To mop you up and leave your floor swept

Trying to smash every broad passing
Broadcasting live from the epitome of a pit, but don't pity me
I used to want the block on lock, now it's the city key
And though my life is a movie, I pause between scenes
And see my setbacks with greenbacks like using green screens
Waking up in cold sweats from the drama
The same time Obama sent the bomber to Osama
My momma told me that things happen for a reason
I feel God bless my soul as if he heard my aura sneezing
And that's powerful as ebonics to chained slaves
My think tank's full of piranhas that swim in aquatic brain waves
It's not a game so go tell the contestant
I dice him and sell his intestines to a delicatessen
Before my life became the most splendid
I was in the haunted house plotting on a mansion with a ghost in it
Thinking 'bout the paper like the daily news
With a story about a dead man trying to buy his newborn baby shoes

Yeah, these niggas thought that I was finished 'till our paths crossed
They swear they saw a ghost, a zombie off of bath salts
They not ready, they can't hold their sweaty palms steady
Verses like Freddie Gibbs, Jason mashed up with Shady
Then throwing a killed the drama then
Momma said "If we're always on the same coach, you staying "
It's why I'm low key, focused on the bigger cheque
On my own too with both feet across some nigga neck
About to give 'em hell while it's summertime in Arizona
Watch it freeze up with hypothermia and rare pneumonia
They flee battles we travel to, I'm in tune with the key of life
This grain is pianos walk with three shadows
My dark side makes it hard to let a remark slide
Almost drowned in troubled waters, hate to say a shark died
Those who know me well say I'm lean in a holy grail
Only trail behind if you to grip the ponytail
I hit it from the back like pah-pah!
Haters get the prrra-prrra!
Let my mind spray like I'm Andre Young
When he was young back in ninth grade
On white walls, if you don't make the right calls
Become an entree
Always stacking soul, I'll be loaded like a
Who met the creature from the black lagoon out the crack of

From the rap platoon, fronted on me 'till I spun around and
Jason!