Def3 & Late Night Radio Ft. Masta Ace, Probcause & Skratch Bastid - Sing

Give Rating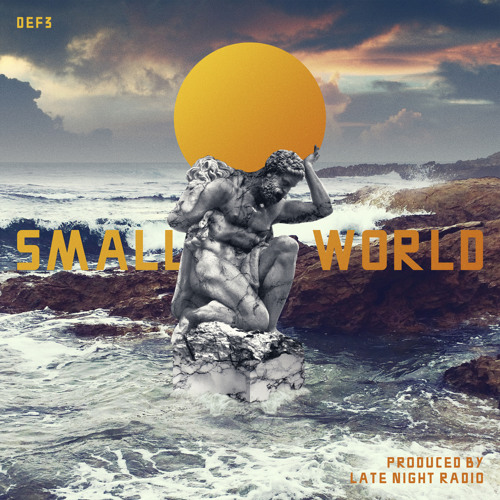 Give Rating
With his new album, 'Small World' now available, Canadian artist Def3 drops a funky new banger, "Sing," featuring hard-hitting verses from Masta Ace and Probcause, and slick cuts from Skratch Bastid.
The three emcees kick their boastful bars over soulful bounce provided by Denver's Late Night Radio, who actually produced the entirety of the LP. It's a fitting backdrop for the rappers to do their thing, which includes plenty of rewind-worthy wordplay and quotables.
After Def3 proclaims his desire to "rather be a shepherd than a wolf or a sheep," he passes the mic to Masta Ace who takes well-aimed shots at the bullsh*t going on stateside. That's evident right from the opening bars of his verse where he raps, "Here's an anthem that you'd be happy to stand for." Chicago's Probcause is no slouch, either, as he weaves in and out of the pocket with a shape-shifting flow that transitions right into Skratch Bastid dicing up the outro.