DDG & Paidway T.O - New Celine

Give Rating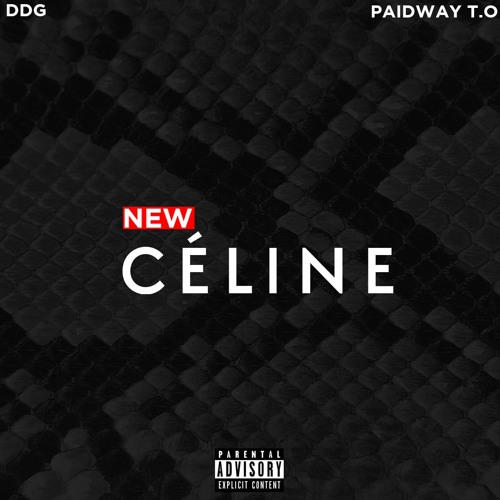 Give Rating
DDG & Paidway T.O are back with new song titled "New Celine" Produced by Devislit
Lyrics
Devo this shit hard
She want the new Celine, she gotta give me some throat
Nobody cold as me, I got Monclair on my coat
T.O gon' shoot, trust me I know that's my bro
Off-White boots, you can't get these from the store
I was gon' take your bitch, but I looked at her page, that bitch not my type
We got shooters all around the state, fuck a nigga, we don't fight
I turn pussy nigga to a John Doe
Stay with the 9 like I'm Rondo
I ain't got no heart, we gon' fuck for fun though
Kill you and your kinfolks
Bitch I'm smokin' big dope, my gun is illegal
This is a extendo, shooters out the window
Shooters in the back, we can never lack
Made a couple racks, times a rack, times a rack
I just made a hunnit' bands, finna blow that shit at Saks
Blowin' on the pack, we be gettin' high
Fuck with T.O, swear to god you'll die
First class seats when we movin' through the sky
Flew out to Dubai, cost a lot of mula
Rich nigga shit, we been moving alright
Rolls Royce Wraith with the white star lights
No time for a wife, all these hoes gettin' pipe
Beat the pussy like Ike, you cannot stay the night
Got a Glock with a beam, really I don't gotta aim
I fucked on her once, now she is goin' insane
She know how I get, baby I cannot get cuffed
She wanna know more, I think I told her too much
How the fuck can you tell me you need me?
Then just leave me
John Cena these niggas can't see me
These niggas wanna be me
These real bullets not BBs, my chain is VV
Your bitch wanna fuck, she a slut
Couple years me and Moo had it rough
This pussy ass nigga actin' tough
This nigga not cut, I'll have my niggas pull up
Three shots to the gut
Fuck that, nigga, aim for the head
So you want the nigga dead?
Yeah nigga I said what I said
Nigga what about the feds?
She want the new Celine, she gotta give me some throat
Nobody cold as me, I got Monclair on my coat
T.O gon' shoot, trust me I know that's my bro
Off-White boots, you can't get these from the store