Chris Brown - UNDRUNK (feat. Too $hort & E-40)

Give Rating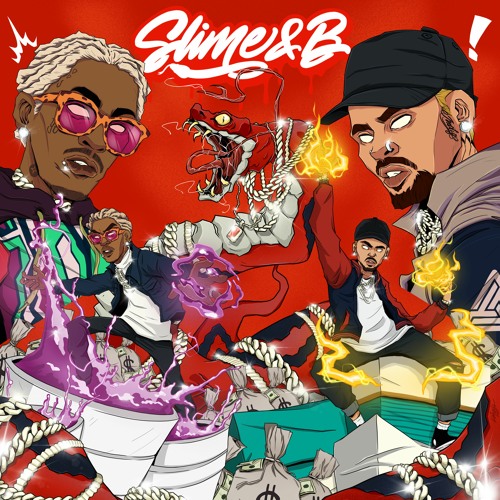 Give Rating
Chris Brown enlists the help of Too $hort & E-40 for "UNDRUNK" Produced by DJ E Feezy & A1
Lyrics
E-Feezy
$hort, $hort
(A1, this beat slaps)
I'm too lit, she fucked up
We wish that we could get undrunk (Ayy)
She too lit, she fucked up
We wish that we could get undrunk (Ayy, yeah)
Damn, brush that thing over
Show me how you bust that thing over
Huh, what you waitin' for?
Don't mind them lil' guys, this a Draco (Grrah)
I light up his top like a halo
They'll shut down this block if I say so (You already know)
You a yes man, my niggas on payroll
That's your best friend, tell that ho stay close
If you ain't fuckin', bet she will for the pesos
Take a shot (Take a shot), toot it up (Toot it up), now make it drop (Now make it drop)
Bring it back (Bring it back), and make it pop (Make it pop), she a hickory-dickory-thot (Sorry)
She do freaky things off that tequila
Got her roommate, they live on Reseda
They done brought the business, two cheerleaders
Thizz face, listenin' to Mac Dre, like I'm from the Bay
[Chorus: Chris Brown]
I'm too lit, she fucked up
We wish that we could get undrunk (Ayy)
She too lit (Lit), she fucked up (Woo, woo)
We wish that we could get undrunk (Ayy, yeah)
Uh, she L-I-T (L-I-T), she lit (She lit)
She fuck with me (Fuck with me), I'm it (I'm it)
She a cutie, her booty shaped like a heart, she hella smart
And she got ass like her auntie, yeah, that part
I ain't a sucka, I ain't a weirdo, I ain't a goof and I ain't a clown
I throw a bitch in the air and break her 'fore she hit the ground
When I was in elementary, I was quiet, my pockets was on a diet
I woke up and I decided (Bitch)
Ride it slow, bring it back, be a beast with it (Be a—)
Shake it fast, hit the gas, fuck a speed limit (Fuck a speed limit)
Watch your back (Watch your back), touch your knees (Touch your knees)
Put it on me, make you feel it through your jeans
I'm too lit (The yay), she fucked up
We wish that we could get undrunk (Ah, ah, ah, ah)
She too lit (Brr), she fucked up (Woo, woo)
We wish that we could get undrunk (Ah, ah, ah, ah)
Why they gotta say it like $hort?
I go hard, fuck sleep (Fuck sleep)
If the bitch with me, she's a freak (Freak)
$hort dawg, you know me
I got her playin' with her pussy in the VIP
She said, "I like your songs, I wanna give you this thing all night long"
She took 'em off and threw her thong
And said, "Daddy, can you take me home?"
I said, "Bitch"
Take a shot (Take a shot), toot it up (Toot it up), now make it drop (Now make it drop)
Bring it back (Bring it back), and make it pop (Make it pop), she a hickory-dickory-thot (Sorry)
She do freaky things off that tequila
Got her roommate, they live on Reseda
They done brought the business, two cheerleaders
If one get drunk, then she follow the leader
I'm too lit, she fucked up
We wish that we could get undrunk (Ah, ah, ah, ah)
She too lit (Brr), she fucked up (Woo, woo)
We wish that we could get undrunk (Ah, ah, ah, ah)