Akajou - March 19th

Give Rating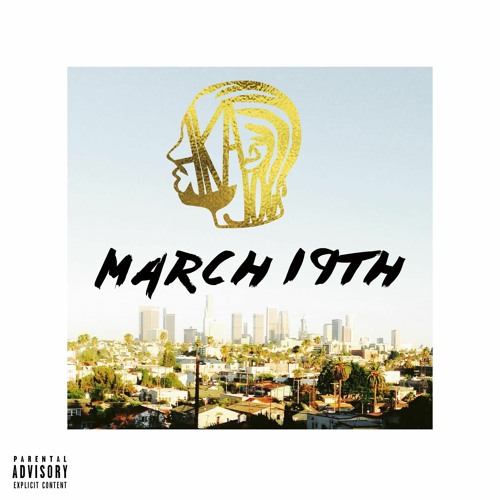 Give Rating
Akajou is back with new track called "March 19th"
The song is inspirational and motivational - it explains the sunrise on the horizon after hella storms.
Lyrics
Yeah, shoutout Elaquent!
I'm feelin glorious!
Feelin victorious!
I'm in my head, tryna create a safe place
Can the world back up? I need a little space
I'm tryna make it out, I'm tryna stay paced
Shoutout to my niece Daveigh!
Yeah, I been so lost since my Dad died
That shit hit real hard, came at a bad time
I saw the signs when I saw him for the last time
Now I sit and think about him in my past time
Been a fast time, rep him till my last time
Need my cash lime, niggas tryna blast mine
Been a sad time
Growin and buildin
Got some change, got a rack, I'm tryna make it a million
Tryna flow, tryna blow, I wanna pack out a buildin
On a roll, on da road, AK ready and willin
Yeah, no longer caught in my feelins
I'm feelin 1 in a billion
They steal ideas and they makin a killin
But they can't steal me, real niggas feel me
Life almost killed me, it's been revealing
Now I'm hoopin, and shootin the ball
Da world so small, my spirit too tall
In my head, tryna create a safe place
Can the world back up? I need a little space
I'm tryna make it out, I'm tryna stay paced
AK 1 of a kind, I can't be replaced
In my head, tryna create a safe place
Can the world back up? I need a little space
I'm tryna make it out, I'm tryna stay paced
AK 1 of a kind, I can't be replaced
Yeah, I'm on my way to a higher me
I'm applying for the GOAT please hire me
Glowin up so the devil tryin to fire me
Livin life tryin to make it stay inspiring
Play my mothafuckin shit til u tired of me
Comin back way better than the prior me
I'm just waitin on da streets to reply to me
And to da kids I just wanna be da flyest G

Yeah, I'm on my way to a higher me
I'm applying for the GOAT please hire me
Glowin up so the devil tryin to fire me
Livin life tryin to make it stay inspiring
Play my mothafuckin shit til u tired of me
Comin back way better than the prior me
I'm just waitin on da streets to reply to me
And to da kids I just wanna be da flyest G
Yeah, watch me thrive, uh
Play my shit while I'm alive, uh
I got da flavor and it's live, yeah
I got da light and it blinds
Yeah, AK Gotti on da grind
Uh, AK Gotti on da rhyme, yeah
I know you hate to see me shine, uh
But now is time to get mine, yeah
I'm in my head, tryna create a safe place
Can the world back up? I need a little space
I'm tryna make it out, I'm tryna stay paced
AK 1 of a kind, I can't be replaced