Ty Dolla $ign - Featuring Ty Dolla $ign

Give Rating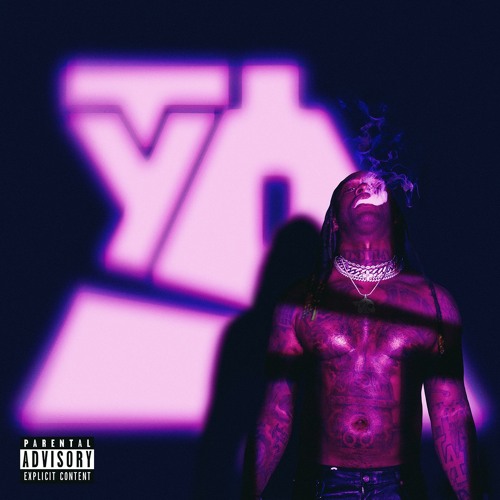 Give Rating
Ty Dolla $ign releases new album called "Featuring Ty Dolla $ign" The 25 track project features from Kanye West, Young Thug, 6LACK, Post Malone, Kid Cudi, Nicki Minaj, Lil Durk, Quavo, Future and more!

A Ty Dolla $ign verse or hook is like an adventurous spice-a recipe can be fine without, but the addition really elevates it. The singer and rapper has spent the past decade being that little extra something in every corner of music, from R&B and pop to electronic and hip-hop, and his third album, Featuring Ty Dolla $ign, is a celebration of that collaborative spirit. Over the course of an hour, it highlights both the contours of his silky smooth delivery and the agile manner in which he slots in alongside his peers. Whether in crooning or in rhyming, he shows up to each track prepared to inject it with whatever energy it needs.

Despite the star-studded guest list, his voice, which is far too frequently heard as complement to someone else's, takes center stage here. On songs like "Real Life" (which features Roddy Ricch and DJ Mustard), "Lift Me Up" (which includes Young Thug and Future), and "Your Turn" (which welcomes Musiq Soulchild, Tish Hyman, and 6LACK), he shines through his guests, taking the qualities they bring and transforming them into his own. On solo tracks-"Nothing Like Your Exes," "Time Will Tell," and "Slow It Down" the standouts among them—he commands the space as if to remind us that he's still a force unto himself. This may be Featuring Ty Dolla $ign, but there's no mistaking who is, in fact, the main attraction.
Tracklist
1. Intro
2. Status
3. Temptations feat. Kid Cudi
4. Serpentwithfeet Interlude
5. Spicy feat. Post Malone
6. Track 6 feat. Kanye West, Anderson .Paak, and Thundercat
7. Freak feat. Quavo
8. Double R feat. Lil Durk
9. Expensive feat. Nicki Minaj
10. Burna Boy Interlude
11. Tyrone 2021 feat. Big Sean
12. It's Still Free TC
13. Real Life feat. Roddy Ricch and Mustard
14. Nothing Like Your Eyes
15, By Yourself feat. Jhené Aiko and Mustard
16. Universe feat. Kehlani
17. Lift Me Up feat. Future and Young Thug
18. Time Will Tell
19. Dr. Sebi
20. Powder Blue feat. Gunna
21. Everywhere
22. Slow It Down
23. Your Turn feat. Musiq Soulchild, Tish Hyman, and 6LACK
24. Return
25. Ego Death feat. Kanye West, FKA Twigs, and Skrillex