Rick Ross - Port Of Miami 2

Give Rating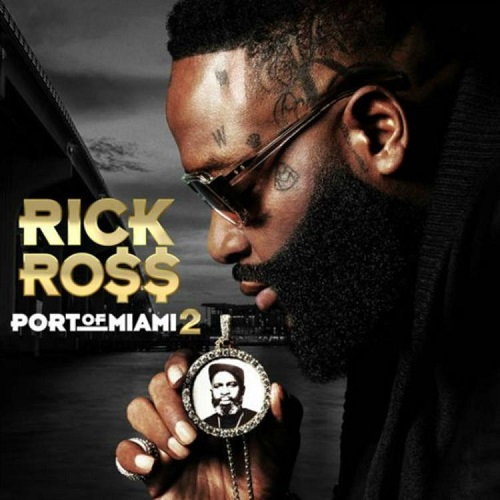 Give Rating
Rick Ross is back with new album titled "Port Of Miami 2." The 15 track project features from Drake, Meek Mill, Swizz Beatz, Wale, Gunplay, Jezzy, A Boogie Wit Da Hoodie and more.
Port of Miami was the foundation I built the empire on. "We've accomplished so much since then, and sometimes you just gotta reflect on that." Thirteen years, nine albums, and too many hits to count later, Ross returns to the first brand he ever built, delivering a sequel to that seminal debut. Within it there are luxury raps aplenty, along with references to streets of Miami outside of South Beach, the area Ross immortalized in the music video for "Hustlin'." Port of Miami 2 isn't just a continuation of the original, though-it's a project that allows Ross to revel in his legacy while adhering to a blueprint the MC executed on the original and continued to build from throughout his career.
"Port of Miami 1, you talkin' 'bout young producers, a new sound, a different vibe," Ross says. "And this album, on track one, 'Act a Fool,' I felt like it made sense to kick the door in with an MMG foundation: the producer Beat Billionaire. His sound, with our energy." "Act a Fool" also features longtime MMG cohort Wale; he joins Gunplay ("Nobody's Favorite") and Meek Mill ("Bogus Charms") to reaffirm that the home team is fully intact. The raps on Port of Miami 2 reflect the clout Ross has managed to acquire over the years. Instead of "I'm Bad" on the original, the always proud villain has graduated to "Nobody's Favorite." His "Where My Money (I Need That)" has yielded a "Rich N***a Lifestyle," and where he'd once had to announce "It's My Time," Port of Miami 2 looks into the not-so-distant future toward a "Vegas Residency."
Within the project, Ross has also tapped a bevy of his favorite voices, including Swizz Beatz, who guests on the Just Blaze production "BIG TYME," R&B upstart Summer Walker ("Summer Reign"), onetime adversary Jeezy ("Born to Kill"), and the dearly departed Nipsey Hussle ("Rich N***a Lifestyle"), among others. Together, the group celebrates Ross' legacy by way of performances that serve to buttress his oversized personality. "At this stage in my career, and being where the game is, the goofy s**t is the way a lot of people promote the music now," Ross says. "And me being where I'm at, I can't do that. I gotta remain creative and just dope. The production, the wordplay, the concepts, you know?" Basically, the things that have gotten him this far.
Tracklist
1. Act a Fool ft. Wale
2. Turnpike Ike
3. Nobody's Favorite ft. Gunplay
4. Summer Reign ft. Summer Walker
5. White Lines ft. Dej Loaf
6. Big Tyme ft. Swizz Beatz
7. Bogus Charms ft. Meek Mill
8. Rich N*gga Lifestyle ft. Nipsey Hussle & Teyana Taylor
9. Born To Kill ft. Jeezy
10. Fascinated
11. I Still Pray ft. YFN Lucci & Ball Greezy
12. Running The Streets ft. A Boogie Wit Da Hoodie & Denzel Curry
13. Vegas Residency
14. Mayback Music VI
15. Gold Roses ft. Drake