Nav - Good Intentions

Give Rating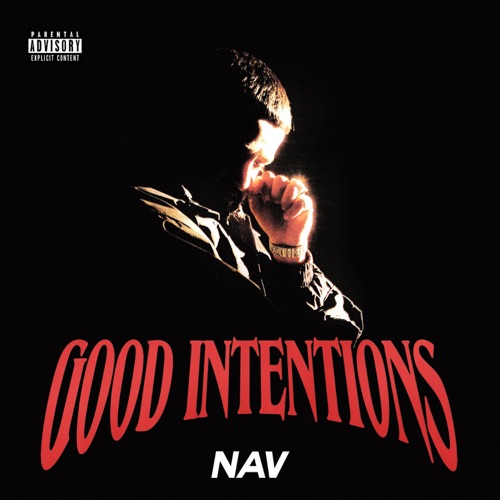 Give Rating
If you're looking for a snapshot of rap's most ubiquitous sounds of the moment, look no further than NAV's Good Intentions. The Canadian producer and rapper's album, his third in as many years, draws up a drug-riddled world where melody rules and the production is thunderous and always club-ready. It's a place that he seems to navigate effortlessly; vice, spectacle, and bravado is his victory formation. But NAV has always been as much a curator as he is an artist, and his albums as much a display of taste as they are his craft. The star-studded affair features many of the purveyors of the styles that reign over the album's aesthetic: Young Thug's slippery cadences, Travis Scott's ornate manner (and that of his protégé Don Toliver), Gunna's syrupy tones, as well as a welcome lift from the late Brooklyn drill star Pop Smoke. The result feels timely and familiar and has the auxiliary effect of highlighting, in contrast, what makes NAV himself unique. He approaches rap from the perspective of, as he calls himself, a "brown boy," lending his music a palpable sense of pride as well as a voice and perspective that remains underrepresented on the charts.
Tracklist
1. Good Intentions (Intro)
2. No Debate ft. Young Thug
3. My Business ft. Future
4. Turks ft. Travis Scott & Gunna
5. Brown Boy
6. Status ft. Lil Uzi Vert
7. Codeine ft. Gunna
8. Saint Laurenttt
9. Coast To Coast
10. Run It Up ft. Pop Smoke
11. Spend It ft. Young Thug
12. Recap ft. Don Toliver
13. She Hurtin
14. Overdose
15. Did You Wrong
16. My Space
17. No Ice ft. Lil Durk
18. Proud of Me?